[ad_1]

The Bus Shelter MK , which currently has its bus parked in a local car park, has been offered the chance to over the council's former landscaping depot on a 10 year lease.
This week the charity received £500 store credit from leading builders merchant Selco Builders Warehouse as part of the Selco Stars initiative.
They plan to use to the funds to help renovate a unit to be used by homeless people in the town.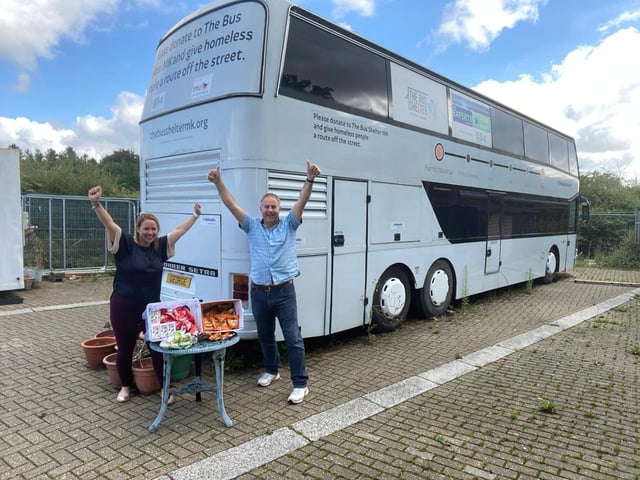 The Bus Shelter bus has been specially converted
Bus Shelter MK spokesman Pam Williams said: "We offer a route out of homelessness for people sleeping on the streets of Milton Keynes and have provided a temporary home to more than 70 people since opening in March 2018.
"We are currently based in a converted double decker bus in a car park but we have been offered a 10-year lease from Milton Keynes Council to take over a former landscaping depot.
"The existing unit needs to be completely refurbished and the exterior landscaped.
"These materials will be a huge boost and will help us to get the job done. We are extremely grateful to Selco."
Dave Pickering and Pam Williams from The Bus Shelter MK at the new site
Carine Jessamine, marketing director at Selco, said: "The charity does amazing work to help ease homelessness in Milton Keynes.
"Securing this unit from the council is a big step forward for the charity and we're delighted to be able to help them get it ready for use.
"This is a great example of how Selco Stars is making a big difference to communities across the UK."
[ad_2]

Source link