[ad_1]

In January 2013, Tulsans Jason and Kristin Weis founded a nonprofit called The Demand Project, which exists to eradicate human trafficking, online enticement, child abuse imagery and the commercial sexual exploitation of children.
The group's name stems from what Jason describes as the underlying problem driving the multi-billion dollar online sex industry: There's a demand for it.
Through his work at the Tulsa County Sheriff's Office and in his role as a law enforcement officer, Jason has chatted online with hundreds of child predators, many of whom are seeking sex with young girls, leading to the criminals' prosecution.
Kristin has accompanied law enforcement to multiple victim rescue operations, where she is trained to question victims and offer them help to leave the world of prostitution. She also serves on President Donald Trump's public/private council on human trafficking.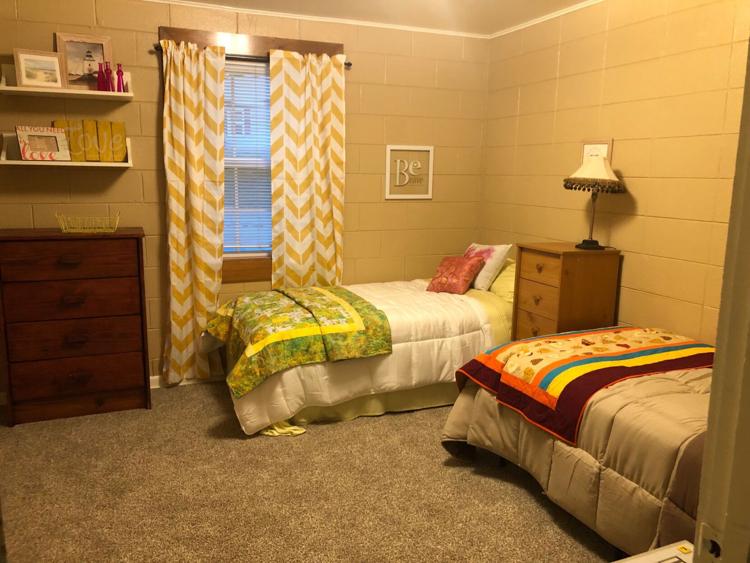 For the past three years, the Weises have been working on Mount Arukah, a 30- to 60-bed facility for sex trafficking victims age 11-17 from across the country. It is scheduled to open in August in eastern Oklahoma, Jason says.
While living on campus, clients will receive intensive therapies, learn healthy relationship skills, work toward the next step in their education and get help addressing physical, mental, spiritual, emotional, financial and legal issues. 
An off-site crisis center will operate in conjunction with Mount Arukah to temporarily house minor and adult victims of sex trafficking. The center also will be a resource for law enforcement agencies in the first 24-48 hours after a victim is rescued.
Jason spoke with us via email this week to discuss information being shared on social media about child sex trafficking.
How many children are reported missing each year and are not immediately found? How many are confirmed to become victims of sex trafficking?
Great question — no one really knows. The FBI reports that there were just over 421,000 reports of missing children (cases actually entered into the National Crime Information Center) in 2019. 
The National Center for Missing and Exploited Children states that of the just over 26,000 cases reported to them (in 2019), one out of six were likely victims of child sex trafficking. In 2019 there were just under 17 million tips sent to NCMEC's Cyber Tipline, and the categories range from apparent child sexual abuse material; to online enticement, including "sextortion"; to child sex trafficking; to child sexual molestation. 
Putting an actual number to the crime is hard because of misidentification, victims not coming forward and plea bargains.
We are seeing a lot on social media right now about child sex trafficking. Why do you think this is?
You're seeing a lot about it right now because of the conspiracy around Wayfair (see below) and the (Jeffrey) Epstein case. It's unfortunate though, since it happens every day in every state with almost no media coverage. 
What are your thoughts on the allegation that the website Wayfair.com is trafficking children through posts for high-priced furniture?
No credibility at all.
What are the most common ways child victims are actually bought/sold?
Right now it's virtually all online on various social media sites and websites that require membership.
Are you aware of "pedo love" posters promoting the normalization of pedophilia going up in U.S. communities, an allegation that has been shared via social media since at least 2018?
I've seen them (shared online), but haven't had much of an opportunity to dig deeper into it.
Is it becoming more common to be an "open pedophile"?
Not that I've seen.
How do pedophiles most commonly entice children?
Through a tactic called grooming. Grooming a child online or via social media is a slow, methodical process of manipulation that involves gaining a child's trust through an emotional connection while simultaneously injecting sexual innuendos that lower the child's inhibitions.
It's a process that desensitizes a child for the purpose of taking sexually graphic photos and/or meeting for a physical sexual encounter. The offender will coach the child on how to hide chats, and work to convince the child that he loves them and that everything must remain a secret
What are your thoughts on the idea President Trump is ridding the country of pedophiles?
With a president that is pro-law enforcement, it helps immensely in our efforts to stop the exploitation of children on all levels.
National Center for Missing and Exploited Children data shows online enticement reports are up 94% over last year. The NCMEC's CyberTipline also reported a 90% increase in tips over last year. Does this mirror data we are seeing locally?
Absolutely. My caseload has grown over the past few months. There are many reasons as to why:
More apps and social media are being accessed by children; more kids are spending more time online due to COVID-19.
Parents are uninformed. I still have parents that contact me because an adult is sending their 10-, 11- or 12-year-old an inappropriate photo. The age requirement on social media is 13.
Men don't know how to be men. They have no purpose, and with no purpose men get bitter, and when they're bitter they get dangerous. This seems to be a theme with the past several men I've arrested.
They have no purpose, nothing to stand for. Most jump from job to job, in marriages/relationships that suffer because of their choices and lack of motivation. It seems like they're trapped in a teenager mentality with no real drive to better their lives. Most have no accountability and are not being honest about their choices and blame their circumstances on others.
How can Tulsans get involved in the fight against child sex trafficking?
Tulsans can get more involved by being engaged at HOME — that's where the battle begins. Remember you're raising adults, not kids. Stay educated, don't bury your head in the sand and have hard conversations with your kids about choices and consequences. If you don't talk to your kids about sex, the predator on the other end of the screen will. These people are master manipulators.
Know your children's moods and behaviors and don't be afraid to talk to them. If you suspect your child is being groomed by someone contact law enforcement immediately and don't tell the predator you're doing it.
Also, support local organizations that are in the fight … not just telling you about the problem, but actually doing something about it.
Mount Arukah, the largest residential campus for minor victims of sex trafficking in the country, opens next month. We'll have the ability over time to house up to 60 minor females for up to two years.
---
Editor's note: By law, Oklahomans are mandated to report suspected child abuse and neglect. If you suspect a child has been or is being victimized, call the statewide Child Abuse and Neglect Hotline: 1-800-522-3511
Other resources:
For immediate help: 911
To report suspicious activity in Oklahoma, call the Oklahoma Bureau of Narcotics Human Trafficking Unit: 855-617-2288
To report suspicious activity anywhere in the country, call the National Human Trafficking Resource Center: 888-373-7888 or text HELP or INFO to BeFree
For local victim resources: The Demand Project at 918-346-2168
[ad_2]

Source link