[ad_1]

Several notable felony cases were heard at the Citrus County Courthouse, with defendants showing for their hearings via a television link from the county jail.
Here's a wrap of what happened the morning of Tuesday, Oct. 13, 2020, in Circuit Judge Richard "Ric" Howard's courtroom:
Howard denied Lawrence Henry Hunt's motion to replace public defender, Luke Waatti, in his child-sex case, which will have the Homosassa 45-year-old imprisoned for life if he's convicted.
In his argument to the judge, Hunt said his phone conversations with Waatti have been sparse. Hunt said Waatti has not been able to explain the accusations against him, even though the lawyer is aware of his inability to read and write.
"I have to see it in person to understand it," Hunt told Howard.
Waatti said he's spoken with Hunt several times — a claim Hunt didn't dispute — about the strong case prosecutors have against him, which includes a confession.
Hunt faces charges of molesting a child under 12 years old, sexual battery of a child between 12 and 16, and two capital-felony counts of sexual battery of a child under 12.
It's alleged Hunt, who was arrested in January, abused a girl from 2006 to 2011, starting when she was four.
If convicted of abusing the girl when she was younger than 12, Hunt must be sentenced to life in prison.
"He seemed to understand the predicament he's in," Waatti told Howard, adding his client's illiteracy has not impacted defense preparations. 
Before his ruling, Howard told Hunt his complaints were "generalized dissatisfactions" spurred by his unhappiness with his case.
"It is not your attorney's fault for your predicament," the judge said.
Howard scheduled Hunt's next court hearing for Dec. 4, when Hunt must decide whether to change his plea of not guilty or set a trial date.
Miranda Jeanette Parker's next court hearing for her drug-trafficking case was set for Dec. 4 to give attorneys enough time to finish witness depositions. 
The Hernando 36-year-old is charged with trafficking in 261 grams of methamphetamine, trafficking in 4 grams of fentanyl, trafficking in 54 grams of ecstasy, possessing half a pound of marijuana and possessing 15 oxycodone hydrochloride pills.
Members of the Citrus County Sheriff's Office Tactical Impact Unit discovered the narcotics during a March 19, 2020 raid of Parker's home, where two young children were also located.
If convicted for trafficking in meth, Parker faces a minimum-mandatory prison term of 15 years.
Robert Raymond Gattrell is expected to take a plea offer that will keep the Inverness 38-year-old from serving life for his alleged sexual abuse of a young girl.
Howard set Dec. 3 as Gattrell's change-of-plea hearing.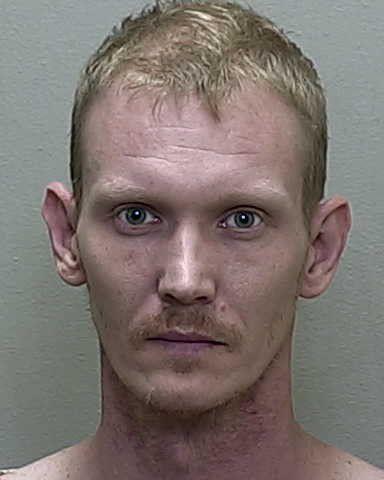 Gattrell is charged with sexual battery of a child between 12 and 16 years old, and two counts of sexual battery of a child under 12. 
If convicted of the latter offense, Gattrell must go to prison for life. However, prosecutors said in court they're willing to resolve the case with a prison term less than the maximum punishment.
It's alleged Gattrell, who was arrested in August 2019, abused a young girl over the course of 10 years.
A 10-year offer is on the table for Inverness 27-year-old Michael Lawrence Groom for his alleged drug offenses, which could result in a maximum prison term of 80 years.
Groom's next court date is Dec. 4.
In one case, Groom was arrested in January after he was overheard making a phone call about cocaine at a Hernando gas station, where responding deputies found drugs in his bag.
He was charged with trafficking in 5 grams of heroin, possessing 17 clonazepam pills, possessing a suboxone pill and possessing 22.75 grams of marijuana.
Groom was charged again in February for trafficking in heroin and possessing meth.
[ad_2]

Source link