[ad_1]

"All the pieces of sea glass I find are survivors," Chicago artist Zac Lowing said. "They're the toughest little bits left."
For Lowing, the hours spent scouring the beach for sea glass are about more than the sculptures he makes. It's through this creative platform that he hopes to bring attention to the homeless community. 
"I kinda like that idea because I've been homeless and some of the greatest people I've met are those survivors," Lowing said. "The people who made it out during hard times. The homeless who lose everything they have, yet they keep trying. A lot of what I do is to help people see that there's more to the homeless."
Lowing has been out of work for about four months now and fills his days making sculptures out of sea glass.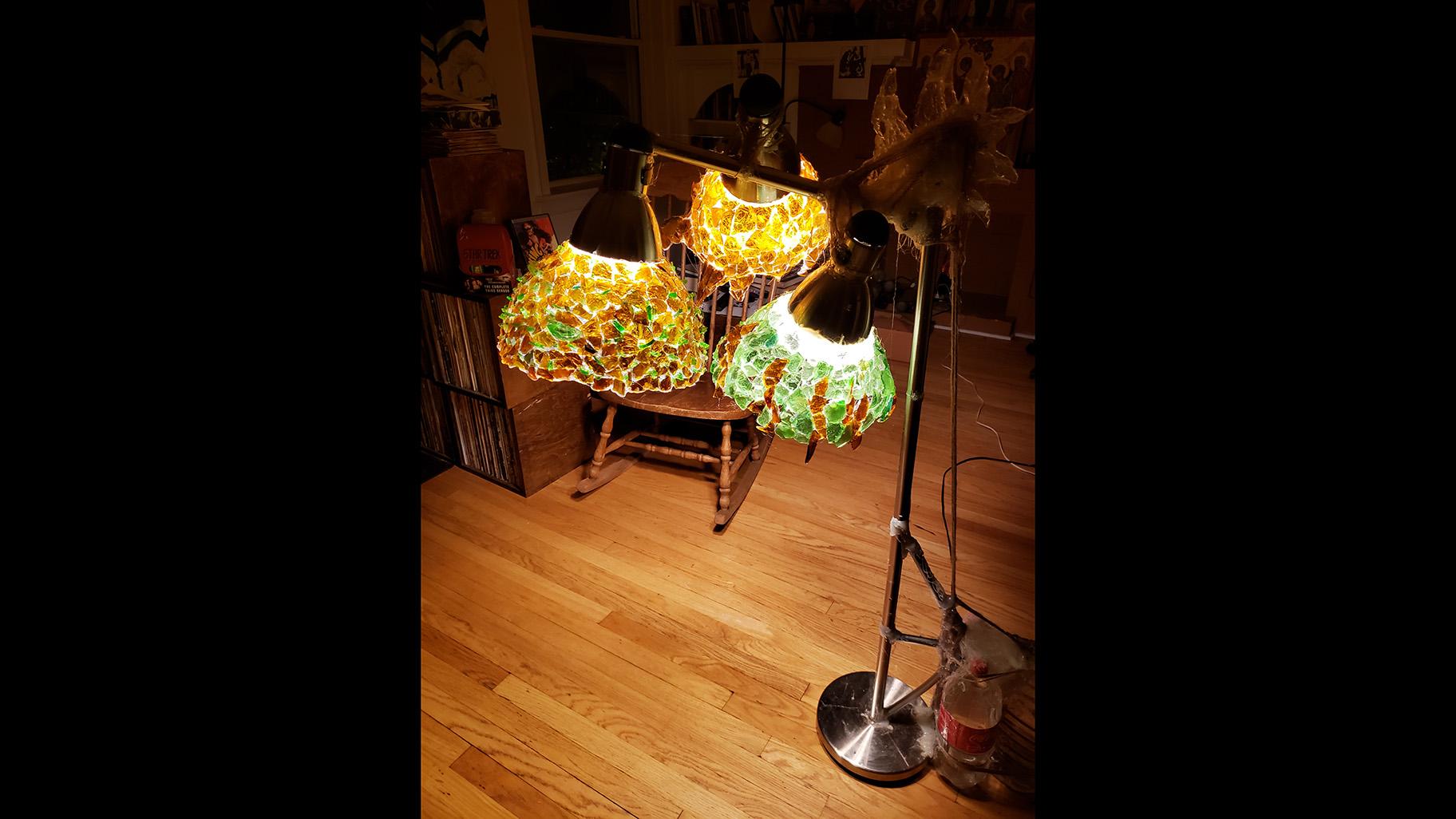 Sea glass LED lamp. (Courtesy of Zac Lowing)

"I've been concentrating on the browns and greens. I always pick up a cobalt blue. You also find milk glass which is a pale white," he said recently near Montrose Harbor. "There are chunks of glass that are super thick, and I'm not sure what they were. Then you'll find Fresnel lens glass, which has got ridges on it. You'll find safety glass with wires going through it and ends rusting inward leaving unique patterns. I'll also find what I call a 'shatters.' It's a piece of glass that was in fire, but then they hit it with water and it looks like a puzzle. It's smooth, but it looks shattered. It's beautiful, but it's very rare."
For collectors, frosted pieces are the most sought-after.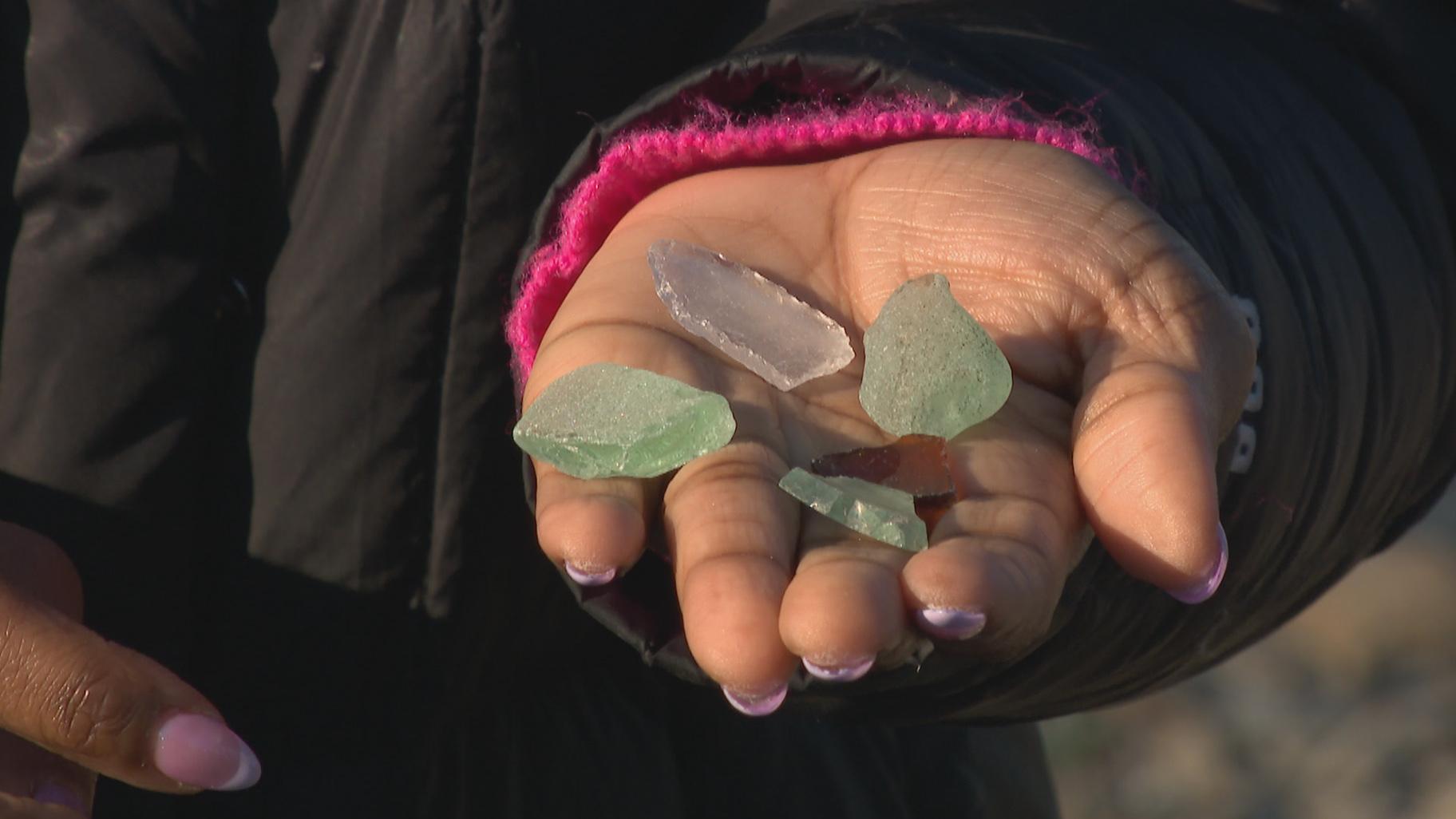 Frosted sea glass. (WTTW News)

But Lowing says he loves transparent glass the most.
"I'm interested in the way the light transmits through all these things," Lowing said. "With the LED lights they don't get hot."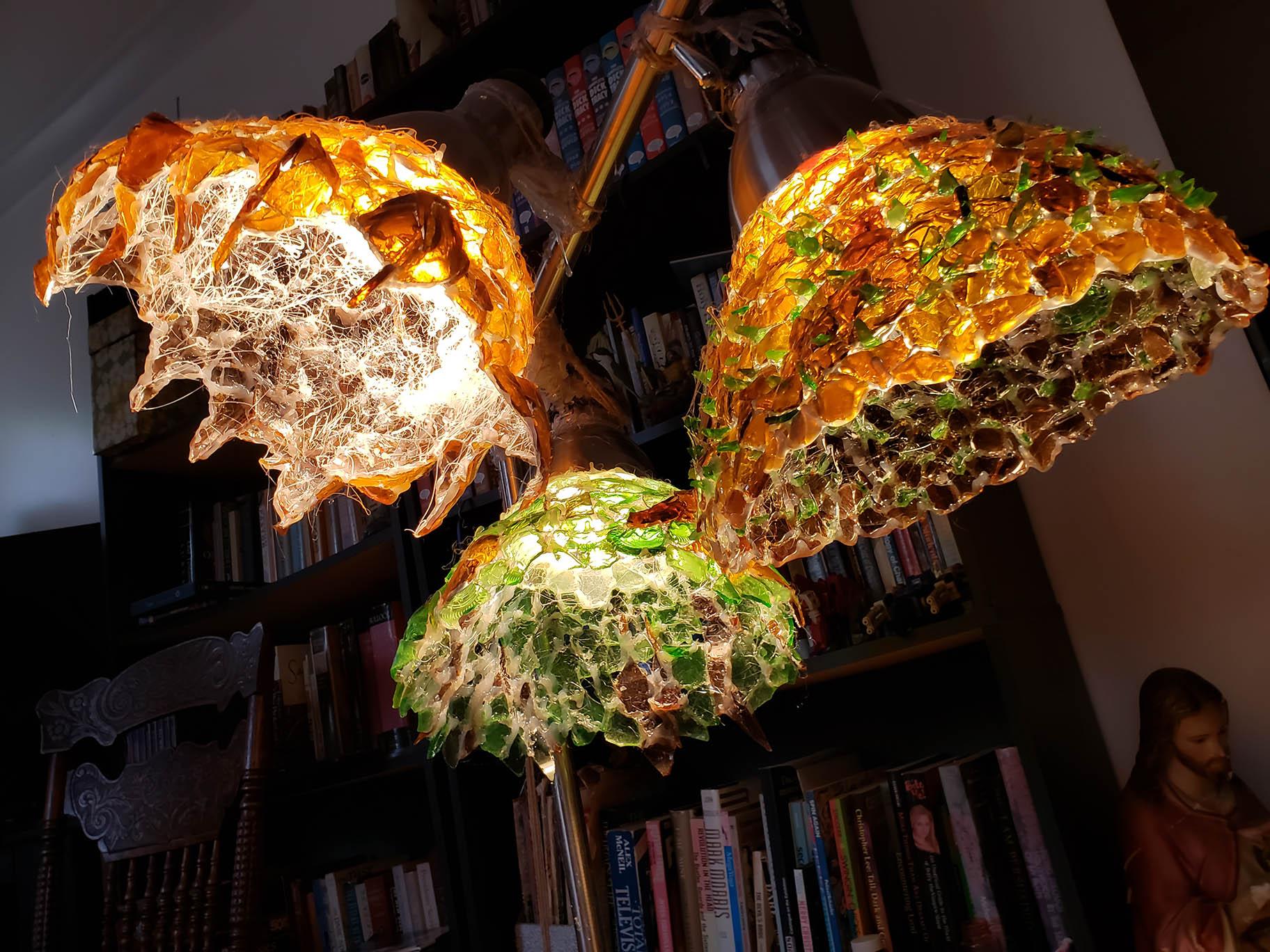 Sea glass LED lamp. (Courtesy of Zac Lowing)

Lowing says he'll continue to make these sculptures even after he's found work, because for him, it's about the message behind the art.
"You've got to help them understand, you've got to plant seeds," Lowing said. "No one likes an angry man, especially an angry homeless man. So I try to speak out for those people because I'm not homeless right now, but it's kind of a scar on your body, your system, your soul. Much like any other traumatization in our life. I'll always be at risk."
---
More on this story
Since we started working on this story, Lowing has found work. You can see more of is sculptures here.
Follow Angel Idowu on Twitter: @angelidowu3
---
Angel Idowu is the JCS Fund of the DuPage Foundation Arts Correspondent.
---


[ad_2]

Source link