[ad_1]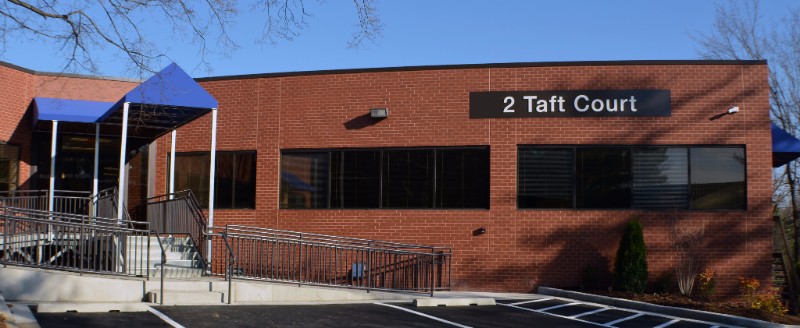 Montgomery County needs a new facility to house its homeless population to accommodate 200 single men, 100 single women and a surge capacity of another 100 people.
Currently, the county is using a temporary office building, county recreation buildings and hotel rooms, according to information from the Health and Human Services Committee Planning, Housing and Economic Development Committee that met Oct. 29.
The temporary office space on 2 Taft Court in Rockville, which has 60 beds, will not be available after April 2021 and the recreation centers could return to their normal use when the number of COVID-19 cases drop, thereby making it no longer available to house the homeless.
At the same time committee members learned that more beds are needed, they also were told that homelessness could rise greatly during the upcoming cold months due to the global pandemic.
"We are never going to go back to a place when there are bunk beds" that are placed close to each other, said Amanda Harris, chief of the county's Department of Human and Health Services to End and Prevent Homelessness.
According to Harris, at any given time there are 250 single people in shelters and another 50 to 60 people in hotels. She estimated that the county houses 1,300 single adults per year.
In an average month, 101 people enter an emergency shelter while 92 people leave, resulting in a net gain of nine people, Harris said.
Forty percent of those needing emergency shelter come from private houses. But often, they are couch surfing from between family and friends without a place of their own. Another 20% already were homeless and 16% come to the shelters directly from hospitals, jails or other institutions, she said.
Lately, those coming from institutions need more services as they often have been released earlier than normal due to the global pandemic.
A new location needs to be close to public transportation so people can commute to jobs. Office buildings or light industrial spaces are more expensive as they often need to be fixed up to accommodate showers and bathrooms, places to sleep and places to warm food, the committee members were told.
Raymond Crowell, director of Department of Health and Human Services, said he hoped to have a place "before the end of January at the latest, the very latest." However, the new place may not be ready to begin housing the homeless for a year.
The county has the goal of making homelessness "rare, brief and non-recurring," explained Linda McMillan, senior legislative analyst.
The effects of homelessness can age a person by 30 years, Harris said. "Imagine a 55 who is more like an 80 or 85 year old."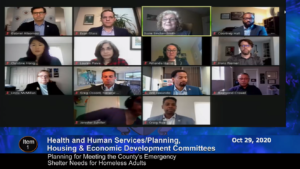 [ad_2]

Source link