[ad_1]

TEXARKANA, Texas – Texas has a reputation as a hub for sex trafficking, a crime often hidden in plain sight.
According to the National Human Trafficking Hotline, last year more than a thousand cases of human trafficking were reported in the state; more than 8,000 of the cases were sex trafficking. Statistics also show Interstate 30 as a major corridor for moving trafficked victims.
Two Texarkana groups are working to help victims, but they need the public's help.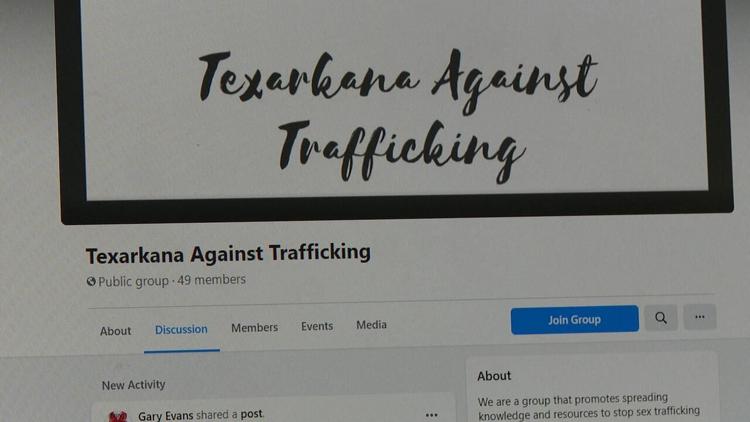 Lauren Booker started the group Texarkana Against Trafficking to bring awareness to human trafficking and give the community resources to help stop it.
"Children are my heart and they're our future. If we don't invest in them and don't take care of them, they won't have a future. That's what really touched me to get this program started," said Booker.
Part of Booker's mission is to help victims reclaim their freedom. In some cases, traffickers will tattoo their victims, signaling that they are property. Booker is working with a Texarkana doctor to help remove tattoos for free.
"When that tattoo is removed you see a whole change in attitude. It's gone. That's part of their life that's over and we can start to rebuild a healthy normal adult relationship," said Booker.
The Texarkana Against Trafficking group wants to see signs up with the National Trafficking Hotline number on them all over Texarkana. Booker's plan is to get it passed as a city mandate, and have the signs posted in every public bathroom in the city.
"Sometimes those children, boys and girls, are taken and they don't have an opportunity to speak for themselves. You maybe the only voice they have," said Booker.
Booker volunteers as a child advocate and knows first hand how trafficking impacts victims. Her group is not the only organization in Texarkana working to do something.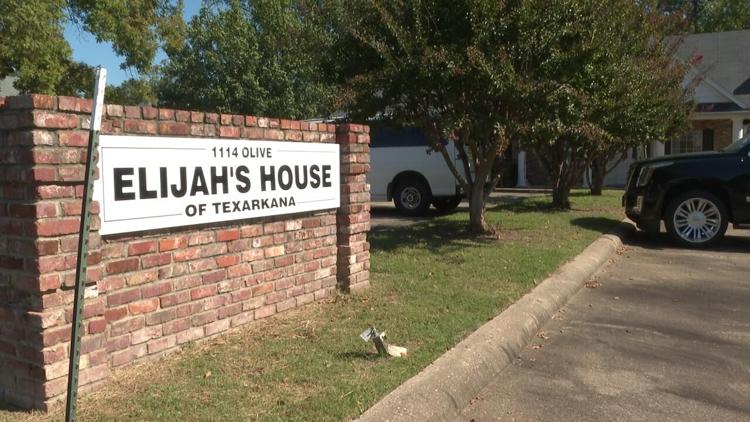 "Once they call those numbers then there are facilities like ourselves that's waiting with open arms to take them in," said Nelda Shavers, Elijah's House CEO and founder.
Shavers opened Elijah's House in 2009. It has shelters in Queen City and Texarkana. The organization helps young girls find hope and rebuild their self-esteem. So far, they've served more than 400 girls.
"I've always had a heart to help people and wanted to open a facility," said Shavers. "Many of them have been sex trafficked, some have been abused and taken out of the home."
Because many victims don't always see themselves as victims, Shavers says it's important for others to be their advocate.
"It's not a life for no young lady to live at all. We try to tell them at Elijah's House that you are special and God has a plan and purpose for your life," said Shavers.
Elijah's House Executive Director Neika Matthews says their rehabilitation includes counseling and addressing their immediate needs, such as, clothing, food and shelter. Trafficked victims are often lured into the lifestyle through the internet or social media.
"Signs I would look for are new gifts, elaborate things. Hanging out with a different set of friends. Things of that nature" said Matthews.
Other signs are alcohol and drug abuse, truancy, and a decline in health. Booker said anyone who sees something suspicious should report it.
"We just need to get these children out of these situations, bring awareness to it, put it in the forefront and look," said Booker.
To report a tip with an anti-trafficking service in your area or to request information, call the National Human Trafficking Resource Center at 1(888)373-7888.
[ad_2]

Source link